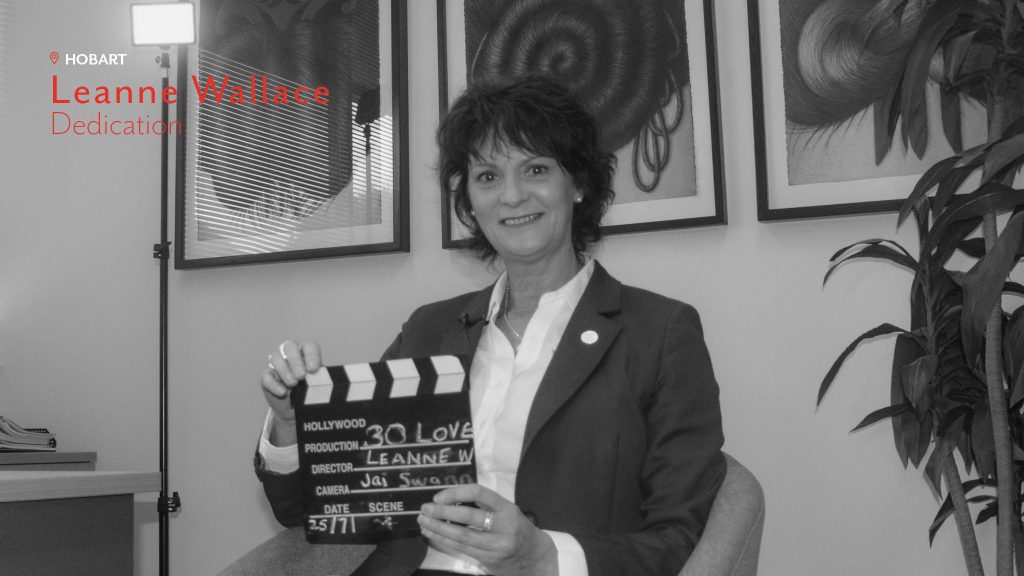 "Work & Training gave me the opportunity to have the career I have now."

– Leanne Wallace, General Manager, Work & Training
Leanne Wallace is the General Manager of Work & Training. Starting with the organisation 17 years ago as an Employment Consultant, Leanne has built an inspiring career during her time there.
"I started at Work & Training as a Group Employment Consultant, taking care of our apprentices and trainees" Leanne says.
From there, she worked her way up to become the Group Employment, South Manager and later Group Employment, State Manager before managing both the RTO and Group Employment Division. She later became the General Manager.
"On my first day with Work & Training, I would have been visiting apprentices at Woolnorth in the state's north-west with my gumboots on" she smiles.
While the gumboots have since been replaced with more office-friendly footwear, Leanne's dedication to Work & Training remains.
"I'm very passionate about what we do – I love the opportunities that this company provides" Leanne says with pride.
"I think I'm a really good example of what you can become if you're willing to work hard. I love the fact that Work & Training gives apprentices and trainees opportunities, and all individuals the chance to have an amazing career."
Leanne's eyes start to well with tears as she describes what Work & Training means to her.
"My relationship with Work & Training has meant so much to me. The people I've worked with, the business owners we work with, the opportunities that we give to people. It's so fulfilling, it's wonderful."
"If you ask my children, they'd probably say it's my greatest love" she jokes.
A self-described proud Tasmanian, Leanne feels it is her role and the role of Work & Training to support the people and businesses that make up local communities.
"From my first role and throughout the time I've worked with the organisation, it isn't just about Work & Training. It's about all the different businesses and people that we work with throughout Tasmania."
Leanne identifies the ability to support Tasmanians across the state as one of Work & Training's greatest strengths.
"I love the fact that we cover the whole state. We provide services to businesses right from Smithton to Huonville and New Norfolk" she says.
"We can be everywhere, helping businesses and people in all communities across Tasmania."
Leanne Wallace – General Manager, Work & Training
Looking for the opportunity to grow your career? Work & Training can assist with a range of training courses, apprenticeships and traineeships and employment opportunities to help get you on your way.