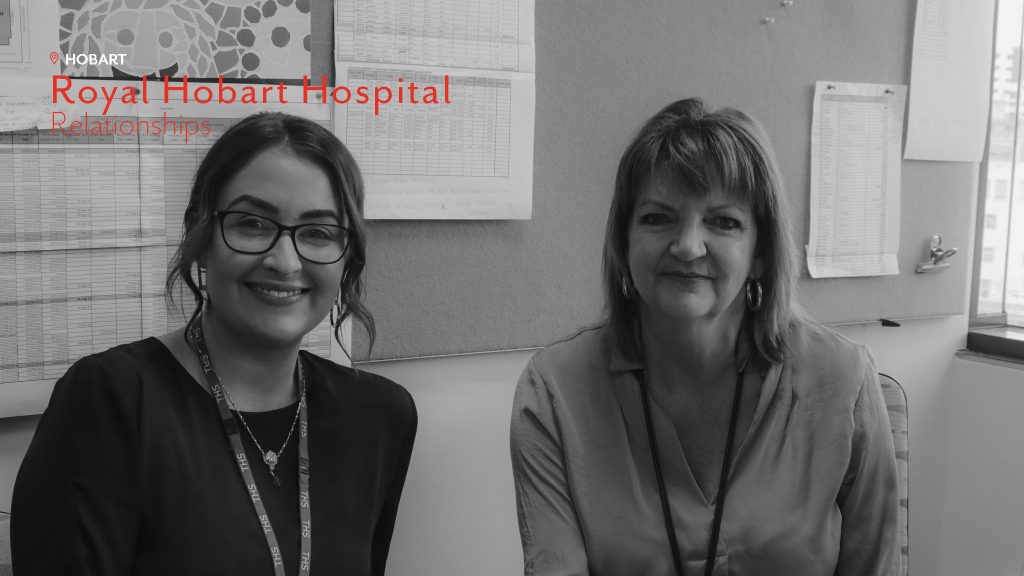 "The support that we've received from Work & Training for the trainee, the trainer, and our organisation has been instrumental in the success of the trainee program within
the team."

– Angela Pasanen, Manager, Outpatient Scheduling & Theatre Booking
Like all hospitals, Royal Hobart Hospital is a busy place. During her time there, Angela Pasanen has seen the number of trainees in the team grow as workloads increase.
"Having these trainees on board has just had a profoundly positive impact on day-to-day management" Angela says.
One of these trainees, Montanna Cate, completed her Certificate III in Business at the Hospital two years ago. Supported by Work & Training, she feels that the mix of practical experience and theory-based exercises has given her an edge as she begins her career.
"It's the best of both worlds. I've got the book knowledge from my assignments, but I'm also experiencing everyday work life in the workplace. It's something that I can take anywhere."
Unsure what to do when she finished college, Montanna felt her only options were to go to university or try to find a full time job.
"I had no idea what I wanted to do while at college. My teacher sat me down and said, 'You can still be successful without going to university'. I was ecstatic!" she exclaims.
Montanna was excited to explore the new-found possibilities opened up to her by pursuing a traineeship.
"After college, I was really keen on doing business. Work & Training set me up with a few interviews and I started my traineeship two months out of finishing college."
For Angela, the support provided by Work & Training has played a key role in maintaining the decade-long relationship with the hospital.
"It's valuable for the trainee, valuable for the trainer, and valuable for our workplace."
Montanna feels that the skills and training she has received through her traineeship allow her to support her community every day.
"I know I'm not clinical staff but I think in my own right I'm just as much of a help to the families who are coming in. Being a friendly face, someone who is approachable, someone who is there to help them during difficult times" she explains.
"I'm loving every minute of it still."
Royal Hobart Hospital – Montanna Cate, Clerical Staff, Paedeatric Outpatients – Women's and Children's Services & Angela Pasanen, Manager, Outpatient Scheduling & Theatre Booking
Thinking about a career in Community and Health? Find out how Work & Training can get you started.