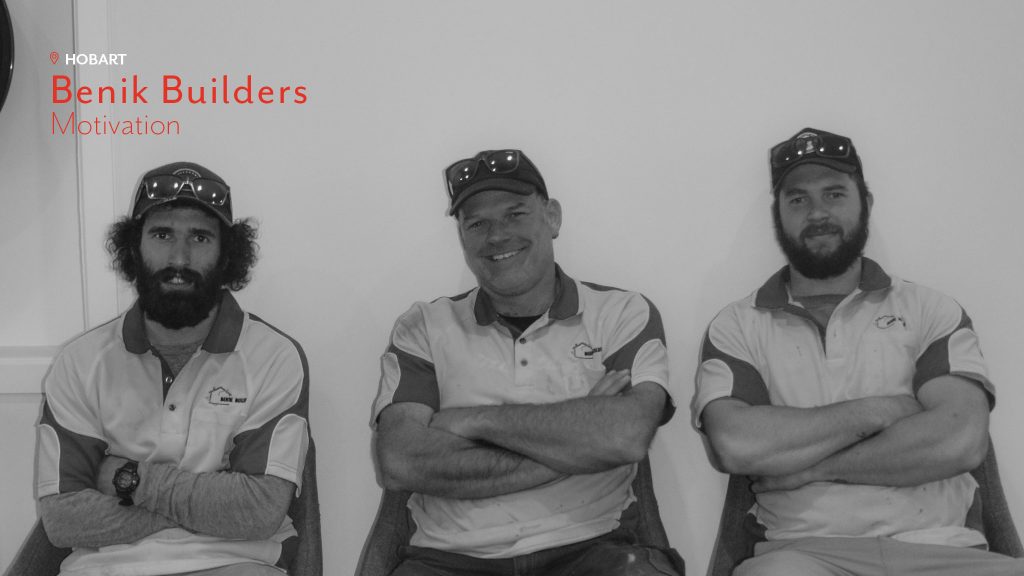 "The support has gotten me through my apprenticeship – I can't see myself doing anything else."

– Benik Builders, Carpenter Josh Foster
Josh and Nic Foster are carpenters with Benick Building. Josh is now a qualified carpenter, and his brother Nic is a third-year apprentice.
Work & Training Business Consultant Dallas Harding has supported both Josh and Nic throughout their apprenticeships.
"I've known Dallas for a fair few years – he used to work with my old man. I found out he was with Work & Training, so I gave him a call" says Josh.
"Dallas actually interviewed me in high school for a Grade 10 work experience sort of thing. Then Josh got his apprenticeship through Work & Training, so I came across too" says Nic.
Josh and Nic agree that the support they received from Work & Training has helped to keep them on track with completing their qualifications.
"Ask Dallas a question, he'll answer it straight away" says Josh. "It feels like he's dropped everything to help us out, just takes the stress off your own hands."
"Getting information about incentives, training and all the little things" agrees Nic. "He's always really relaxed, friendly, and easy to talk to."
Without the extra helping hand, Josh feels he would have struggled to complete his qualification.
"The support has gotten me through my apprenticeship, really. I had a bad experience with a past apprenticeship – I just felt like a labourer – but Dallas kept fighting for me, and found me a workplace I like" says Josh.
Close to finishing his qualification, Nic had always thought about pursuing an apprenticeship in the construction industry.
"I was into woodwork at school and that sort of stuff, so I had an interest in carpentry already" explains Nic.
Josh initially saw carpentry as a means to an end. Soon after beginning his apprenticeship, he quickly saw the value in his work within the community.
"I didn't think I would like it, until I started my apprenticeship. Now, I can't see myself doing anything else. The work we do contributes to the community so much – building people homes, giving people their dream home" he says.
Newly-qualified Josh now hopes one day to run his own business.
"I've done my Certificate IV, so in a couple of years I'll get into my own business and work my way up" says Josh.
"I'm planning on getting my Certificate IV as well, then heading out by myself" Nic laughs, then nods in Josh's direction. "Or maybe going and working for him."
Benik Builders – Carpenters Nic Foster & Josh Foster
Keen to build a career in Building & Construction? Work & Training can get you started with an apprenticeship.