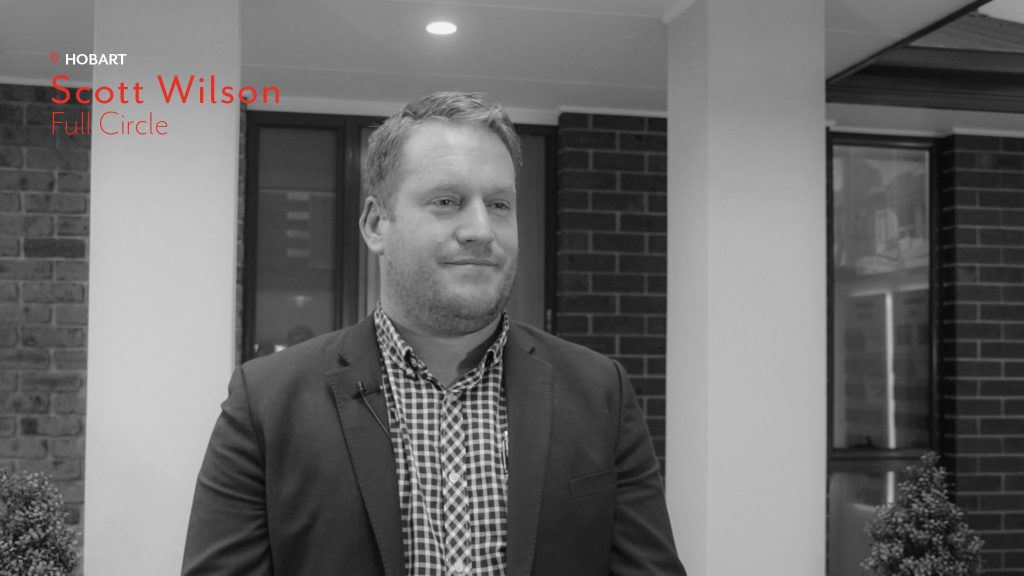 "My traineeship gave me broader experience and the grounding for my current career."

– Scott Wilson, Sales & Marketing Director, Wilson Homes
Scott Wilson began his working life with a retail traineeship through Work & Training.
The skills that Scott picked up during his traineeship have helped him develop and progress in his career.
"Things like customer interaction, communication, handling paperwork. I was straight out of school, so it was the first chance for me to do something other than general schoolwork" he says.
"The work that I did as a trainee has definitely helped me. It gave me broader experience dealing with customers, which is what I'm still doing today. It gave me the grounding for my current career."
A highlight for Scott during his traineeship was being selected as a finalist at the Tasmanian Training Awards.
"As a very young person in the workforce, working with Work & Training and being selected as a finalist and being able to attend the Awards night with my family – that was just brilliant."
Now Sales and Marketing Director at Wilson Homes, Scott has hosted his own trainees through Work & Training.
"As an employer, I have used Work & Training's services myself which has resulted in several successful trainees coming through – we notice they're often some of the best performers in our business."
For Scott, being able to develop and progress quality staff aids Wilson Homes' broader community goals.
"We have a very important role at Wilson Homes, which is to put roofs over people's heads. We're building over 300 homes for Tasmanians every year" Scott explains.
"We work with the community housing sector, including Catholic Care, Community Housing Limited, and the State Government. We're also building homes that are third, fourth homes for people, so we work across the housing spectrum. It's a very important role, I think."
Scott Wilson – Sales & Marketing Director, Wilson Homes
Thinking about a career in Business or Retail? Find out how Work & Training can get you started.