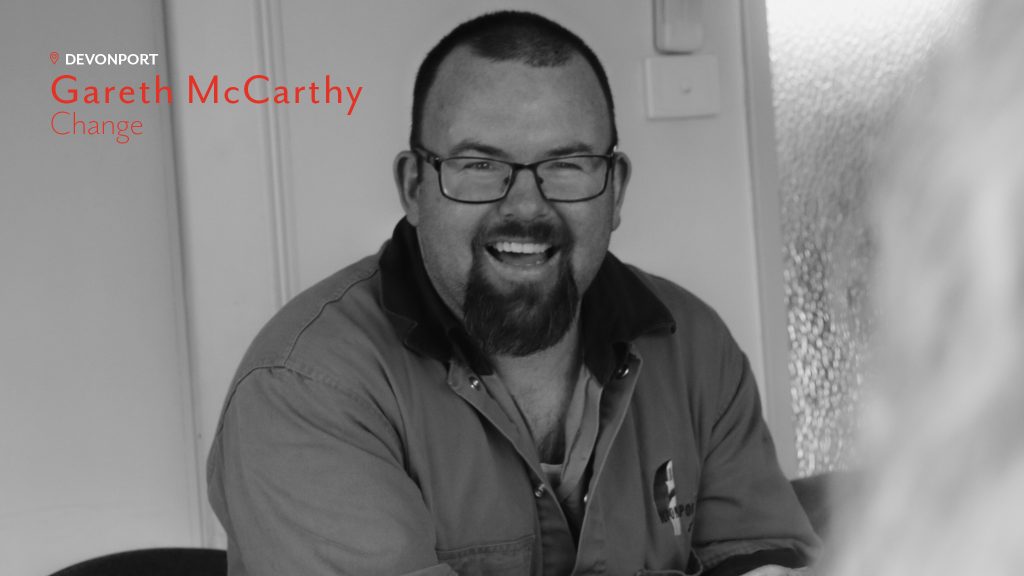 "Work & Training made changing careers so easy – they were always there to help and it was great knowing somebody is there for you."

– Gareth McCarthy, Diesel Mechanic, Devonport City Council
After completing an apprenticeship and spending 15 years as a qualified spray painter, Gareth McCarthy was looking for a change.
"I just needed a change, to be happier. I was sitting in the car park at my old job, ready to go to work and thinking, 'Right, I need to do something'" Gareth laughs.
Gareth began his second apprenticeship supported by Work & Training when he joined Devonport City Council as a Diesel Mechanic.
Initially, beginning a second career as a mature-age apprentice had its challenges.
"It's daunting. The hardest thing was probably the money, but you just work within your means."
It's a move which has ultimately paid off for Gareth, who is now enjoying the variety of work.
"I love it here – there's so much diversity. One day you're working on a garbage truck, next day you're welding up a handrail or working on a yacht" he says.
"It's putting into practise the things you're learning at TAFE – being able to slow down and think, 'I want to know more about this' and being able to put the time into it."
Gareth's hard work and dedication to his new career has also been recognised with multiple award wins.
"I won Apprentice of the Year in my first and third year, and the State Training Award for TasTAFE in my third year. I'm also a finalist in the Tasmanian Training Awards which will be announced later in the year. It's good to get recognised."
With the lifestyle adjustment from a fully qualified tradesperson to an apprentice, Gareth feels that the support he received from Work & Training was invaluable.
"It's knowing that you've got somebody there to back you up. We caught up once a month so if I needed anything or had any questions, my Consultant Maret was there for me. Our relationship was very easy going – having a joke and having a bit of fun as well."
So, is Gareth planning a third apprenticeship down the track?
"No, not at this stage! He laughs. "But I said that before as well, so you never know."
Gareth McCarthy – Diesel Mechanic, Devonport City Council

Ready to explore a new path in Trades and Technical? Work & Training is here to support you.