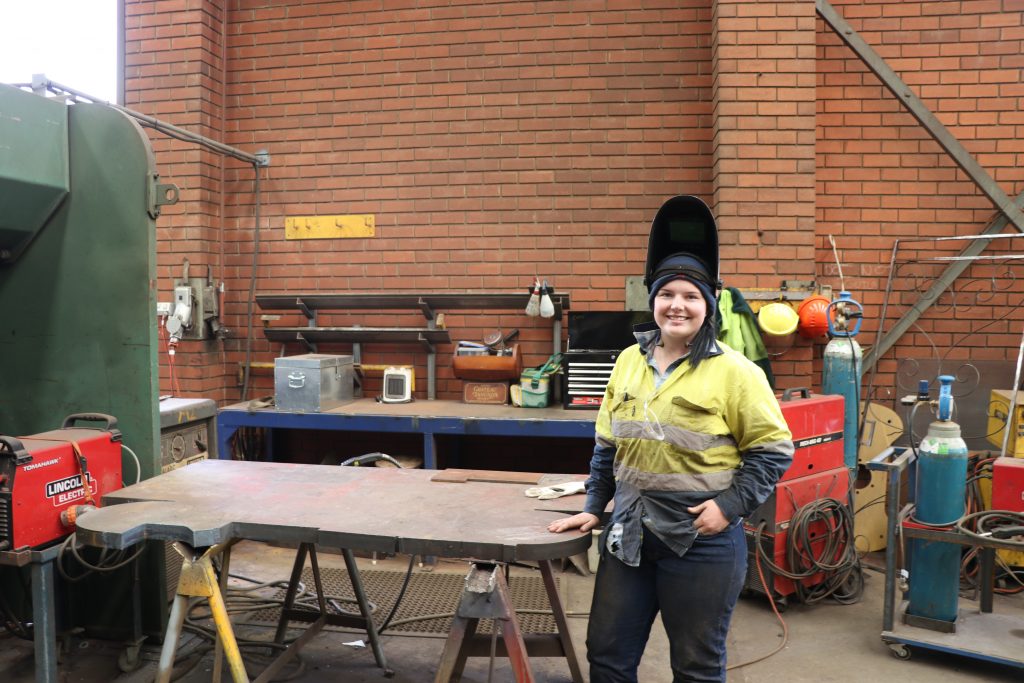 We'd like to congratulate Caitlin Johnson who commenced her Engineering Fabrication Apprenticeship in January this year, has settled in well and is really loving her job.
Caitlin is the first female apprentice to have worked at host business Glasgow Engineering in their 130 year history. Well done to Catlin for a great start, and to Glasgow Engineering for providing her with this great opportunity.
Learn more about enrolling into an apprenticeship or traineeship with Work & Training.
Could your business host apprentices like Caitlin? We'd love to hear from you – get in touch.