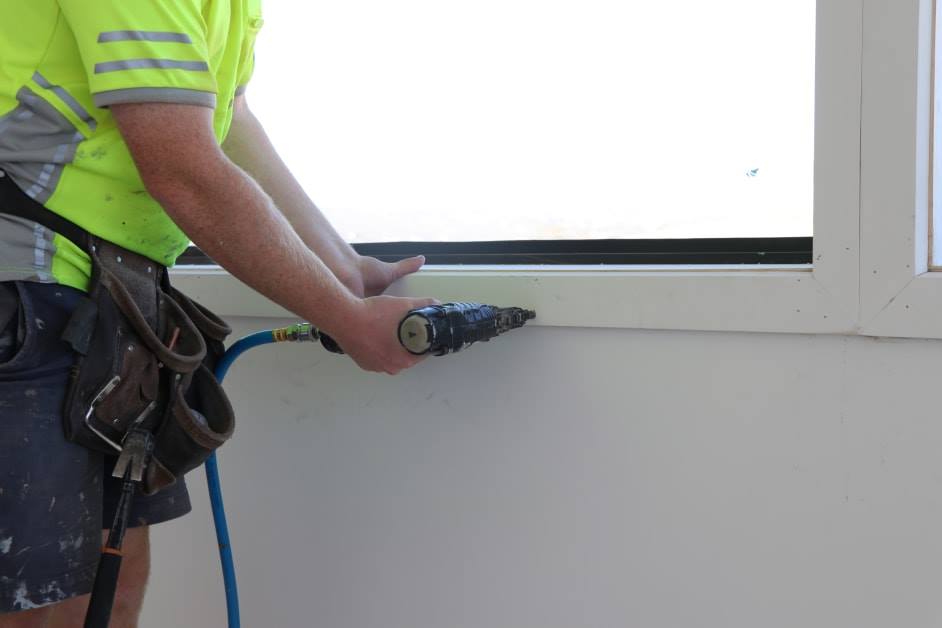 Did you know that an apprentice undertaking a Cert III in carpentry can also study a Cert IV in Building and Construction in their own time by evening class? Superstar apprentice Josh Foster is doing just that.
With the help of his host business Benik Building, Josh has self-funded his Cert IV and will complete his apprenticeship in December this year.
What an advantage within the industry to begin his career as a carpenter!
Benik Building are a fantastic family run business which hosts two of Work & Training's carpentry apprentices – Josh and his brother Nic. The brothers work well together and are set to dominate the industry after completing their apprenticeships.
Learn more about enrolling into an apprenticeship or traineeship with Work & Training.
Could your business host apprentices like Josh and Nic? We'd love to hear from you – get in touch.