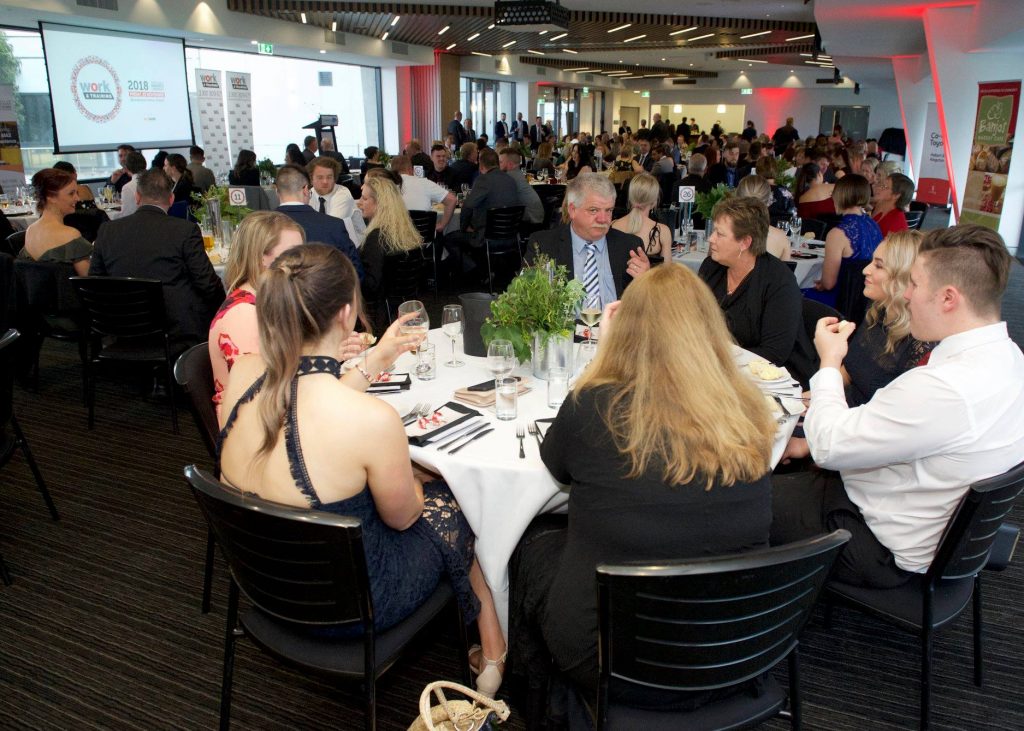 This year, Work & Training will be holding its annual Graduation and Awards Night on Friday the 22rd of November, at Blundstone Arena in Hobart.
We look forward to celebrating the hard work and dedication of our graduates over the past 12 months, and recognise 2019's standout trainees, apprentices and students. A number of awards will be presented throughout the night, acknowledging the achievement of our apprentices, trainees and students and the commitment they've made to their area of work or study.
A big thank-you to all our proud graduates and award finalists for their accomplishments, our special guest speakers and also to our sponsors of the evening who will help to make the event one to remember.